6 Ways to Making the Most of Office 365's Built-in Security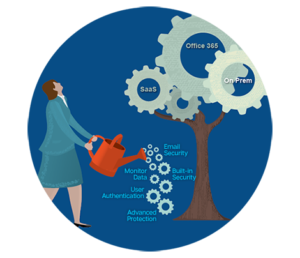 If your organization values secure collaboration—and wants to protect its assets from the inherent insecurities of the Internet—Office 365 is a great collaboration platform solution.
However, it's ultimately up to you to make your own environment secure. If you're an Office 365 user, there are plenty of apps and features in Office 365 (and available add-ons) to help you do that. To ensure the highest level of protection for data stored in the cloud, we recommend that companies utilize these 6 security capabilities in Office 365.