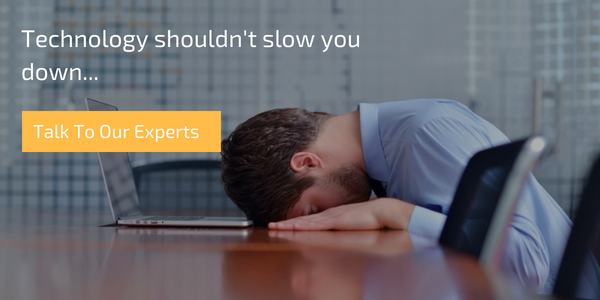 Are you fearing that you aren't utilizing all Office 365 capabilities? Or maybe you don't have the expertise in house to fully manage the platform? Supporting and managing Office 365 is complex and time-consuming. It can be difficult to keep up with new releases, security & compliance best practices, training your end-users, and planning special projects.
There are many great advantages to working with an Office 365 Managed Service Provider:
Increase adoption by raising awareness and providing ongoing training
Employee on-boarding/off-boarding
Secure and monitor PC's, MAC's and Mobile Devices
Resolve ongoing issues with email, file sharing, and web conference
Setup and deploy additional Office 365 Security Services
Unlimited Support Tickets
Compliments/Augments existing IT staff to fill expertise gap
Available Options:
Hourly Support:
Perfect for businesses with ad-hoc questions and support issues, but also need access to a wide range of Microsoft Cloud expertise.
White-Glove Support:
Perfect for businesses who have made the transition to Office 365 and/or Azure and need access to a pool of cloud experts to meet their monthly challenges and support needs.
Staffing:
Perfect for businesses with an existing IT team with the right expertise but needs 1 or more cloud experts to help complete 1 or more cloud initiatives.