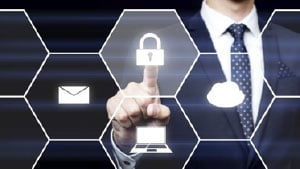 "95% of security breaches are human error! Identifying and proactively securing the data that's important to your business is the first step to cyber-attack prevention"
FACTS:
SMB (250 or less) is a big target – 43% of all attacks in 2016
420M new types of malware flooded the market in 2016
Common attacks are Links/URL & attachments in emails
Cyber criminals are stealing: money via wire transfers, customers' information, file fake tax refunds and intellectual property
The World Economic Forum has listed cybercrimes as a top global risk
How can Vorsite reduce the risk of cybercrime?
Cyber Security Services by Vorsite is designed to enable protection services for Office 365. Vorsite adds protection to your Office 365 platform, as well as provide advisory services to support the ongoing security of your email service.
Our monthly service includes:
Protection against Malware attacks
Threat and attack notifications
The package is provided at the rate of USD $8.00 per user/per month.
Make the smart decision before it's too late, reduce the risk.