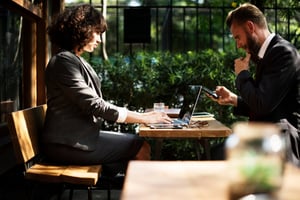 Maximize the use of SharePoint across your organization. Our service is targeted to support entire organizations and rapidly improve user adoption. SharePoint Online Managed Services offers advisory services, service and site updates, and support that helps your business run as effectively and efficiently as possible for a fixed monthly fee.
Valuable proactive guidance and fast-response support help you resolve your most challenging problems. And with easy access to experts, best practices, and product information, we'll keep you up-to date with the latest updates, enhance your business solutions, and partner with you to prepare for what's next.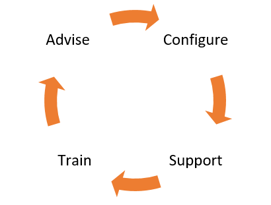 Advisory Services
Tell us your vision, challenges, and goals. We will distill the information gathered, partner with you to develop a roadmap, and lay out a plan to best utilize SharePoint Online and maximize adoption in your company.
Office 365 Roadmap (path to maximizing the value of SharePoint Online for your company)
SharePoint Governance Planning
Security and Compliance Planning
There is value in all the components of SharePoint managed services, however this is where you get ongoing piece of mind knowing that if you need to update in SharePoint we are here for you.
Workflows
Site Templates
Metadata, Columns, Content Types
Search Configurations
Security and Compliance
SharePoint Administration Configurations
Training
On-demand and Remote training options will help you increase user adoption and get the most out of your Office 365 investment.
Guided learning paths
Robust and flexible training content
Interact in discussions and Q&A threads with your peers
Receive insights on how your users are adapting to change and where they need additional help
Support
24/7 Online and Phone Support that covers almost all of Office 365 Services (Email, SharePoint, OneDrive, Office Pro Plus).
---
Need to migrate from an existing SharePoint Environment to SharePoint Online or Migrate to a File Server and do not want to do it yourself? Check out our SharePoint Migration Services.
Let's begin by scheduling a conversation to get an understanding of your environment and determine if you are a good fit for this service. Fill out the form to the right and we will contact you or schedule a free consultation by clicking the button below!