For over 10 years we've used the steps below to help hundreds of businesses large and small migrate to Office 365. We've found this specific process to be most helpful for small and mid-sized businesses.

Step 1: Understand your business goals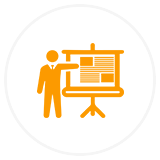 When thinking about the move off of a file server to the cloud it is important to understand your goals. Many businesses move for multiple reasons, in some cases the server is old and replacing does not make financial sense, or end-users need to access files outside of the office, share files with customers, or if your company is in the process of transformation and would like to automate processes and ensure compliance. Whatever your motivation, understand the goals and this will help drive your migration to completion.

Most common reasons our customers decide to move off of a file server and migrate to Office 365
Tired of connecting to a VPN to get access to important PST (personal storage) file
No desire to upgrade from on premise to the cloud.
Sharing and collaborating on existing files is not ideal
Unable to work on a document if someone else has it open
You want to reduce the number of duplicate files
Searching for old PST files is difficult and time consuming
Unable to get access to files from other devices (mobile, tablet, etc…)
Step 2: Create a Plan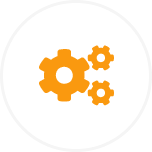 The migration to Office 365 plan should consider your company needs for file security, sharing, and retention. Also, if you do not already have Microsoft Office 365 in place for your organization, you will need to architect the site(s).
To define your plan take a look at your existing file servers and talk with your employees/co-workers about where they store files, public folders, csv files, email data, user accounts (Active Directory), and how they are used.
Here are a few things to consider with your team internally:
Is this current method (on-premise) ideal?
What improvements would they make?
Also, understand what Office 365 is capable of and review the limitations
The file type, name, length, size restrictions that you should make yourself familiar with
Then clean-up files based on what makes the most sense to your business.
For example, files that are critical to your business and should be kept "forever", rename files, files that can be deleted today or sometime in the future.

Basic Office 365 Migration Template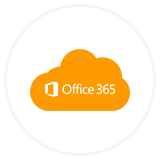 Below is a basic Office 365 migration template that asks key questions to get your organization started. By answering these questions, you'll help inform how you create and configure sites and libraries within Office 365 and ultimately host your files.
Where do they store files?
How are these files used?
Is this current method ideal?
What improvements would they make?
Review the limitations of the Cloud File Share you are migrating to
What are the supported file types?
Filename, length, size restrictions?
Should the files go to a user's OneDrive or to Office 365?
Backup your file share then clean-up files based on what makes the most sense to your business
What files are critical and should be kept forever?
Rename files based on your findings from above
What files can be deleted now or in the near future?
Design your sites and libraries with these 4 key considerations

Findability
Name your sites and libraries appropriately, consider how your users will be accessing files
(from Microsoft Office 2016, Internet Explorer, Windows Explorer, other applications like Adobe etc...)
Tag documents so users can create a view to filter through large document libraries.
Use folders to help manage large libraries.
Security
Who should have access to the files?
What level of permission should users have (read, edit, etc.…)
Can you group users logically to simplify access and reduce errors?
Sharing
Should employees be allowed to share outside the company?
What files are ok to share?
Can they share anonymously?
Retention
What files are critical to your business?
Do certain files need to be deleted after a period of time?
Do you need to ensure certain types of files are protected for compliance purposes?
Who will be responsible for ensuring documents are going through the appropriate lifecycle?
Migrate Your Content
Communicate and Train Your EmployeesOnce you have a plan in place you can map your existing file share content to your Office 365 libraries. Use a migration tool, it will save you time and many will let you run differential updates and tag content as it uploads to Office 365, which is very valuable in the long run.

Typical Office 365 Migration Services
There are many great advantages to working with an Office 365 Managed Service Provider.This may be the most important part of the migration. Communicate and train before, during, and after your migration. Get started with a self-service online video introduction to Office 365, then go deeper from there. When you launch, walk them through their new Office 365 site. Employees need to understand the advantages of the new system, how to be productive from day one, and your business goals to be successful.
If you have the feeling that you aren't utilizing all Office 365 fullest capabilities, or maybe you don't have the expertise in house to fully manage the platform, requesting Office 365 managed services might be right for you.
Some of those include:
Helping increase adoption by raising awareness and providing ongoing training
Maximize service ROI through complete use
Compliments/Augments existing IT staff to fill the expertise gap
Multiple devices are supported, improving efficiency and with "work the way you want" capabilities.
Includes Planning and Deployment hours
Supporting and managing Office 365 can be complex and time-consuming. Keeping up with new releases, security & compliance best practices, training your end-users, and planning special projects is a full-time job in itself.
What to look for in Office 365 migration experts
Experience:
If you're considering hiring Office 365 migration experts there are a few things to consider when making your decision.
Are they a certified Microsoft Solution Provider?
Have they worked with companies like yours before?
Are they proficient in other platforms? (Outlook, Sharepoint, Sharepoint Online, Exchange Server, Exchange Online, Exchange 2007, Exchange 2010, Exchange 2013, Azure, Single Sign-On... etc.)
Results:
Beyond experience, what is their track record?
Looking at their case studies and reviews online will help paint a picture of what working with them will look like.
Synergy:
You know your business and company culture more than anyone else!
Trust your gut when interviewing a potential technology partner.
Vorsite is a top 200 Microsoft partner and a leader when it comes to helping a business migrate to Office 365. With over 200 customers nationwide Vorsite's focus continues to center around practices that enable companies to leverage the right combination of Microsoft cloud services. Vorsite provides a full range of services for small to medium businesses, allowing customers to cut their operational cost and improve employee productivity.